We had a customer stop by to install a Stage 2+ Supercharger Pulley and Flash on his 2012 Audi S4. He started with the Stage 1+ which was an awesome add of 82 Hp, after a couple weeks he got the bug for more power and decided to move forward with the Stage 2+ Unitronic Tune and Pulley. From Stock to Stage 2+ this modification adds a whopping 117 Hp and 60 lbft of torque to a 3.0t (Supercharged) Audi S4.
In the Charlotte Area and looking to get more power out of your Audi? Contact DAP to get more info about tuning your Audi
Find the Unitronic Stage 2+ 3.0t Supercharger Pulley Upgrade HERE
Here we have the graph Showing the power put out by the Stage 2+ on the Audi S4 3.0t Engine.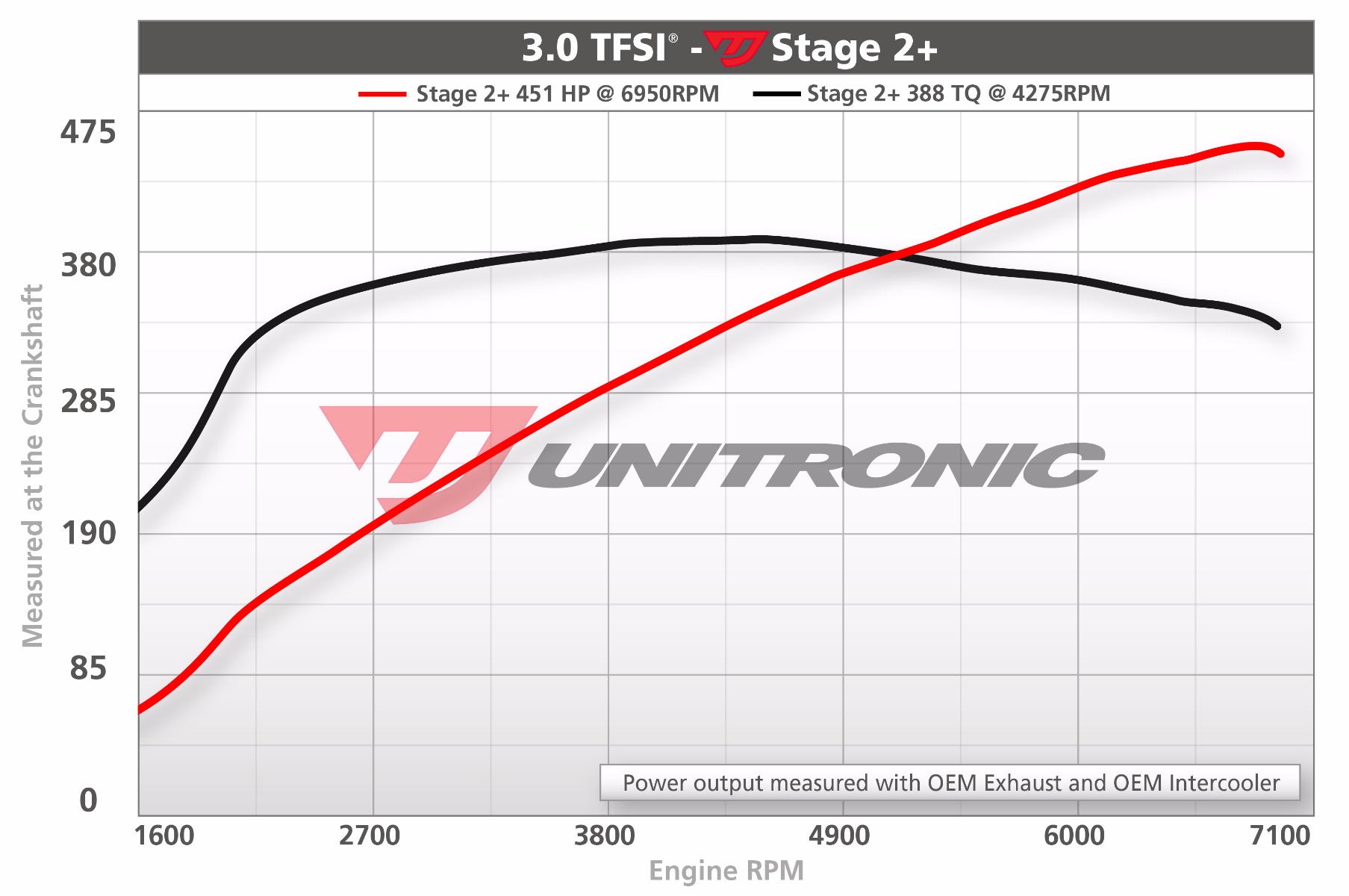 To perform this install we need to start by removing the front bumper of the vehicle to loosen the front end. This gives us access to the supercharger pulley allowing us to fit the special tool required to remove the pulley from the supercharger. While we are removing the S4 pulley we have the new performance pulley baking for 1 hr at 400 degrees. The heating of the pulley allows the pulley to expand enough so you can mount the new pulley even with the extremely tight tolerances.
Once we have the new pulley and and belt installed it is time to put together the front end. With the bumper reinstalled we flash the vehicle with the Stage 2+ Software, which really brings the Audi S4 3.0t engine to life.
A quick shot on the the hood of this Audi 3.0t Engine with the Cold Air Intake