Thank you so much for visiting our page. Hopefully the info below is interesting and helpful. If you find this info useful we would really appreciate your support. We offer this along with many other helpful DIYs to the VW and Audi community. The only thing we ask for in return is your support when you are ready to make a purchase. Your support allows us to continue to commit the resources to create pages just like this one.

VW | Audi 2.0t FSI Diverter Valve (DV) HERE
Diverter Valve (DV) on FSI
They diverter valve or turbo recirculation valve is a crucial part of the turbo system. Its job is to relieve boost in between shifts or when you let of the gas. This part most commonly fails due to tearing of the diaphragm. The original version of this VW and Audi DV used a rubber diaphragm over time this would tear causing a turbo boost leak. There later was a revision to this part changing from a diaphragm style to a composite piston. The piston style DV (often called Rev D) has no part to tear making this a better more reliable part. This part is often referred to as the Rev D valve as when the VW/Audi part number was revised, the new number had a D at the end.
If your DV has gone bad you may experience loss of power, or possibly a fault codes like P0299 (Boost Pressure Regulation: Control Range Not Reached) and P0033 (Turbocharger Bypass Valve Control Circuit: Malfunction / Open Circuit). If you have this fault you should inspect your DV to see if you have the old diaphragm style and if it's torn.
The DV on the 2.0T FSI engine is located at the bottom of the turbo and must be accessed from below. You can see the part from under the vehicle looking up and the back of the engine. It will have 3 allen bolts mounting it to the turbo. Take a look here for a DIY on How to Replace your 2.0T TSI Diverter Valve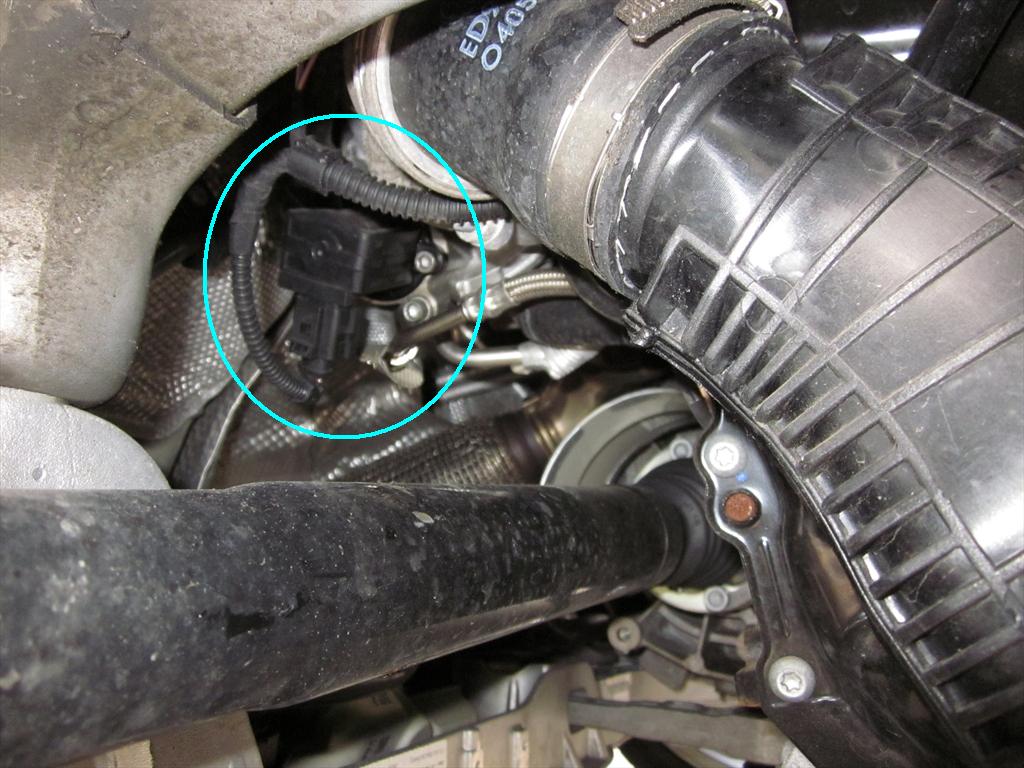 Make sure you have the latest version of this part to be sure that your turbo is providing the boost you need. The older versions are less reliable which can result in a future issue. The Diverter valve listed HERE is the same as the most updated OEM VW or Audi version without the logos.