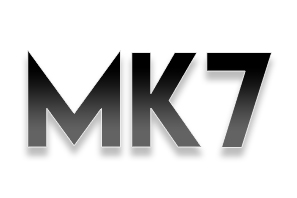 Looking for OEM or Performance parts for your MK7 Volkswagen GTI? At Deutsche Auto Parts (DAP), we are your Online VW & Audi experts.
The MK7 2015 GTI has been available in the US for over a year now and performance parts are starting to become very commonplace. This generation marks the first GTI built on Volkswagen's new MQB platform which aims to cut down on production and tooling costs by unifying lots of common parts between different VW models. As with the previous generation, the MK7 GTI comes with the option of a 6-speed manual or DSG transmission. The car also caters to buyers of all needs and wants, coming in three different trim packages: S, SE, and Autobahn. All three trims are available with the optional Performance Pack which includes larger brakes and rotors from the Golf R and an electronically controlled limited-slip differential.
The 2.0 TSI EA888 Gen 3 motor is a complete re-design of the previous powerplant found in the MK6 GTI and has proven to be very tuner friendly on the ECU tuning/software side. There are huge performance gains to be had just from just a tune. It also responds very well to aftermarket performance parts such as a cold air intake, downpipe, catback exhaust, upgraded diverter valve, or coilovers. If you are looking to give your MK7 a new look, increase the horsepower, or are just looking for OEM parts, check out all of our options available from Deutsche Auto Parts below.