Unitronic Dealer...Your number 1 place in Charlotte for VW and Audi performance parts and software!
Performance Software or Flashes can offer the best bang for your buck on most vehicles. This is especially true on turbo vehicles like the VW and Audi 2.0T engines.
Here we have a dyno from a 2.0T TSI Volkswagen engine that has Unitronic Stage 1 software on it.
You can see the increase of 45 hp (Horse Power) and 73 lb ft (pound foot) of Torque.
Take a look on the Unitronic site to Find out more about your vehicle
http://www.unitronic-chipped.com/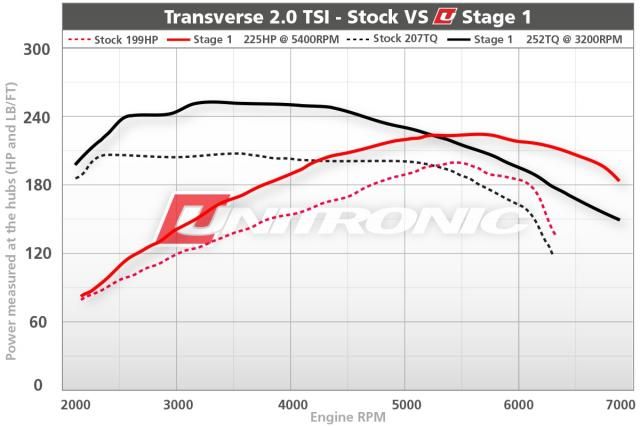 These type of gains would be similar to that of all VW or Audi 2.0T models that you flash with performance software. This would include VW GTI, GLI, CC, Passat, Jetta, Tiguan as well as Audi A3, A4, A5, A6, Q5 and TT.
Performance software is the easiest way to get more power out of your Volkswagen or Audi for a reasonable price.
Please Contact us with any questions about VW or Audi performance hardware or software.